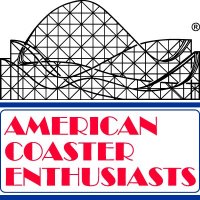 From Amusement Today:
"American Coaster Enthusiasts (ACE) recently donated $5,000 to provide support and assistance to the city of Green Bay and their efforts to reconstruct Zippin Pippin at Bay Beach Amusement Park. Zippin Pippin was purchased from the city of Memphis last year and is currently being reconstructed at the Green Bay park.
"Preservation of classic rides is what ACE stands for," says Howard Gillooly, ACE Preservation Director. Mr. Gillooly added, "What Green Bay is doing is remarkable, and ACE is proud to be a supporter of this project." Upon receiving the donation, Bill Landvatter, Green Bay's Director of Parks, Recreation and Forestry, noted, "This was truly unexpected and brightened my day." Mr. Landvatter went on to tell ACE, "Thanks so much for all you do to keep some of the truly unique treasures of our country."
Zippin Pippin formerly stood at Libertyland in Memphis, Tennessee. Originally known as Pippin when it opened in 1923, the ride utilized parts from a previous coaster located at nearby East End Park. When Zippin Pippin closed in 2005, it was the fifth oldest coaster in the United States. The original Zippin Pippin was also one of only a handful of rides remaining from John Miller, one of the most prolific coasters designers of his time.
Just in the last year, ACE has provided support for several preservation efforts including Save Dreamland in Margate, England and their efforts to restore their Scenic Railway, a very rare example of the early roller coaster. In addition, ACE provided financial support to help the Blue Streak re-open at Conneaut Lake Park in Pennsylvania.
Founded in 1978, ACE is a non-profit, volunteer organization dedicated to the preservation, promotion, appreciation and safe enjoyment of roller coasters. With more than 5,500 members across the U.S., Europe and Japan, ACE is the largest amusement park enthusiast organization in the world. Numerous shows made for cable networks such as The Discovery Channel have prominently featured ACE. Ultimately, ACE's mission is to promote and enjoy roller coasters everywhere, regardless of type or size."