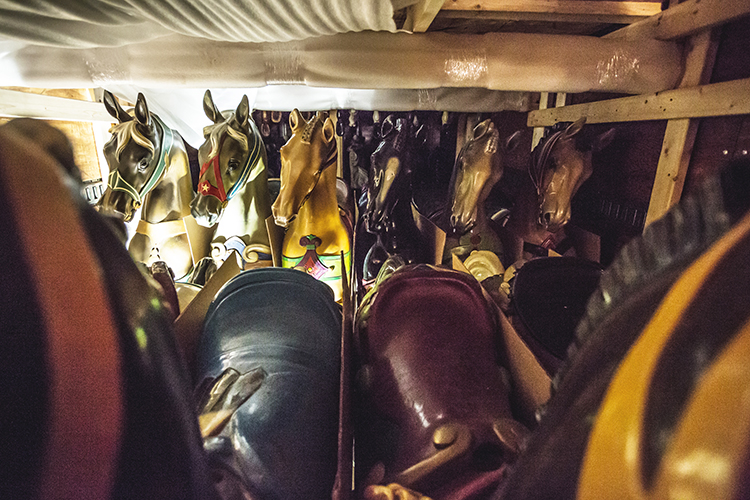 Libertyland Grand Carousel Traveling to Ohio for Restoration
Before Libertyland's Grand Carousel reopens at The Children's Museum of Memphis in 2017, the historic attraction will travel to Ohio for an extensive restoration.
Carousels and Carvings Co. of Marion, Ohio will move the pieces and parts of the historic Libertyland Grand Carousel for the restoration work. It will return to Memphis for its reopening at the Museum by 2017.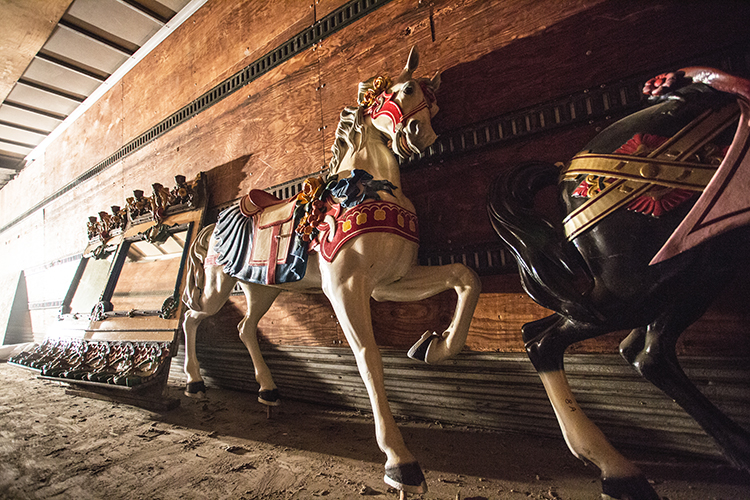 Photo © Daily News/Andrew J. Breig
The Memphis Daily News reports:
The carousel is due to return to the Mid-South Fairgrounds in 2017 as part of the Children's Museum of Memphis on the southwest corner of Central Avenue and Hollywood Street.

It will be the centerpiece of a new building; CMOM announced Wednesday, June 3, that Design Shop will plan the carousel's new home and Montgomery Martin Contractors will build it.

Private museum donors raised $4 million for the project.
Watch a video from the Commercial Appeal showing the carousel's horses and more being transported from the Mid-South Coliseum:
To help in the rebuilding of Libertyland's Grand Carousel, donate to the fund here.
Tags In